Here are some of our accomplishments and projects. This list of constantly changing! Check out our
meeting minutes
for current updates.
Accomplishments
July 2015 - Squamish Food Charter presented to Squamish council and adopted as a District of Squamish Charter
Fall 2016 - Co-hosted two Food Deep Dive Sessions with the District of Squamish to gather community knowledge and feedback about our food system for implementation into the OCP, and for cross-sector collaboration
Summer and Fall 2017- Created the Squamish-Lillooet Food Asset Map
Spring-Winter 2017 - Developed an Agricultural Land Use Inventory in partnership with the District of Squamish, SLRD Area D, & BC Ministry of Agriculture that inventories farm land.
Hosted an Agri-Food Business Planning Program January 23/24th in Whistler in partnership with Ministry of Agriculture, Left Field Marketing, and Small Scale Food Processor Association.
Supporting the District of Squamish with their Official Community Plan (OCP) to advance food policy. OCP Draft
December 5, 2017 Presentation to District of Squamish Mayor and Council. Presentation here.
Current Projects
The projects below support our goals in our
Terms of Reference.
​Developing an Agriculture Plan in partnership with the District of Squamish, SLRD, & BC Ministry of Agriculture to support our food system.
Working with District of Squamish and food distributors to increase the amount of food that is recovered (and goes to the Squamish Food Bank and Helping Hands Society), and reduce the amount of organic waste going to the landfill
Addressing food insecurity through advocating for a living wage.








Powered by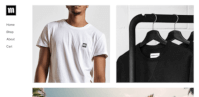 Create your own unique website with customizable templates.